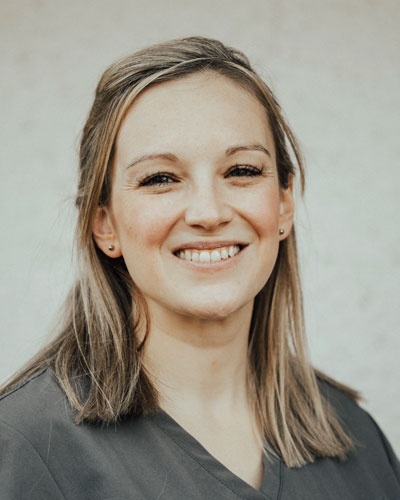 BDS, MFGDP (UK)
(GDC No: 83316)
Kate graduated as a General Dental Practitioner from the University of Newcastle in 2004, and has practiced at Styvechale Dental Care ever since. She completed her Postgraduate Education studies and gained her MFGDP(UK) in 2007.
Providing general dental treatment and cosmetic treatment to her patients, Kate is passionate about providing excellent dental treatment in a relaxed and caring environment. She is a patient and gentle dentist who listens to her patients and ensures that the whole experience as pleasant as possible.
Kate is also qualified to provide a range of facial aesthetic treatments. These include muscle relaxants (such as Botox®), dermal fillers, glycolic skin peels and mesotherapy. She believes in working closely with her patients to provide the results that they are looking for.
She has also had experience working part time as a speciality dentist at Birmingham Dental Hospital alongside her work at the practice. She was a member of the teaching staff for the BSc in Dental Hygiene and Therapy – which involved lecturing, clinical and laboratory supervision and guiding personal tutees through the course. She returned to the practice full time in 2015 in order to offer more appointments to her patients.
Periodontology (gum disease and the treatment of) is an aspect of dentistry which Kate finds particularly interesting and in 2015 she completed a postgraduate short course in the subject at the Royal College of Surgeons. This has enabled Kate to further her clinical skills in this aspect of dentistry. Kate is hoping to progress with further postgraduate qualifications in this subject in the future.
In her spare time, Kate enjoys spending time with her young family, travelling, watching rubgy and ice hockey, listening to music, cooking and keeping fit.