REDUCE THE APPEARANCE OF LINES & WRINKLES
A Gentle, Non-Surgical Way to Soften the Signs of Ageing on the Face for both Men and Women.
Facial Rejuvenation
Facial rejuvenation treatments are a non-surgical way of reducing the signs of ageing on the face for both men and women. A natural, more youthful appearance can be achieved by gently reducing lines and wrinkles thanks to the following treatments:
Muscle Relaxants (such as Botox®)
Dermal Fillers
Glycolic Skin Peels
Mesotherapy
Treatment is carried out by Dr Kate Cozens and Dr Jeetinder Tiwana. They have both undergone professional training and are fully qualified clinical practitioners. They are also both gentle, caring and highly professional in their approach to providing treatment to their valued patients. For a Free Consultation with Kate or Jeetinder (to discuss any questions you may have about treatment in a fully relaxed and confidential environment), please call us on 024 7641 4224 or email us at info@styvechaledental.co.uk.
Muscle Relaxants
Muscle relaxants (such as Botox®) are a natural substance derived from a micro-organism which relaxes muscles by gently, and temporarily, blocking the nerve impulses that cause muscle contraction on the face. This reduces the impact of wrinkles from underneath the surface of the skin for a smoother, more youthful appearance. Treatment is used to prevent and reduce lines and wrinkles which appear as frown lines between the eyes, forehead lines and crows feet.

Although the results can be dramatic with treatment, it will not radically change your facial appearance. The muscles are simply relaxed, so you can still frown, smile, or look surprised without the wrinkles and creases between your brows.
Dermal Fillers
Dermal fillers (in the form of Perfectha®) offer a safe and natural way of restoring volume and fullness to the face in order to refresh and revitalise your looks.

Ideal for deeper lines and wrinkles, dermal fillers work at a deep dermal level to delay the signs of ageing by 'filling out' and smoothing away wrinkles in troublesome areas. They are also used to enhance and shape lips.
Glycolic Skin Peels
This treatment is perfect before any special occasion, leaving your skin feeling soft, clean and revitalised. Or as a course of 6 – 12 peels at weekly intervals to improve fine lines, acne, hyperpigmentation, tone and texture.
Products used are from the Epiderma5 range. These are scientifically formulated for optimum results. Epiderma5 prides itself on its 'green and clean' credentials. It blends Cosmeceutical and Natraceutical. Many products are fragrance free, reducing the risk of sensitivity. No parabens or harmful, sensitising preservatives are used.
The peel itself is safe, effective and non-irritating. It is designed to remove the build-up of dead skin cells that cause a dull complexion and blocked pores. It works by using a 40% glycolic acid skin peel to provide adequate exfoliation without causing damage to the skin barrier.

Mesotherapy
Mesotherapy treatment uses a series of micro-injections with a HA (hyaluronic acid) serum introduced to the skin. This re-hydrates, revitalises the skin and helps to reduce the appearance of fine lines and wrinkles. It can be used to help with many skin conditions, including dry skin, acne and pigmentation and can be used to help hair regeneration in areas of thinning and baldness.

This can be a standalone treatment, but gives best results when partnered with a glycolic peel. For skin rejuvenation a course of treatment is required for the best results and will last between 3-5 months. However, results are noticeable after just one treatment.
This treatment can be carried out on the full face or specific areas (such as fine lines and dark circles under the eyes) as well as the neck, decolletage and hands.
​
Get in Touch
For more information about Facial Aesthetics or to a request a Free Consultation please call us on 024 7641 4224, or comple our Online Appointment Request Form »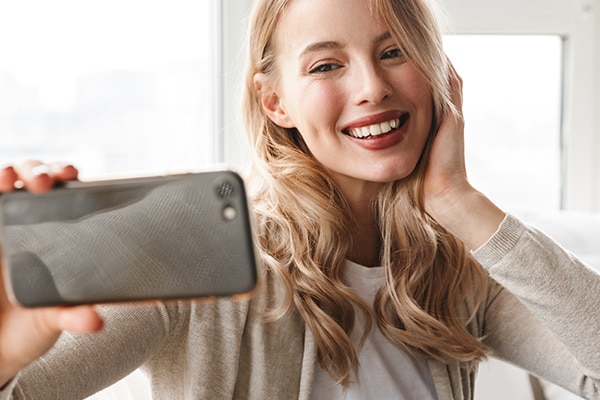 07918 489698‬
Virtual consultations via Whatsapp are also available.


What our Patients Say About Us
Our family of five have been patients of the practice for over fifteen years. As a practice, they have always kept high standards in the look of the surgery, cleanliness, technology and its entire staff. The continuity of the staff has helped to build up the relationship with the patients enforcing trust, understanding and a sense of humor! The visit to the dentist which many people dread is not an unpleasant experience at Styvechale Dental Care because of the warm relaxed, professional and excellent service the staff deliver.