PRP Treatment
Revitalise skin and accelerate healing with PRP in Styvechale.
Facial Rejuvenation
Anti-Wrinkle
Dermal Fillers
Excessive Sweating
PRP
Skin Boosters
What is PRP treatment in Warwickshire?
Platelet Rich Plasma (PRP) treatment uses the body's own resources to rejuvenate skin and accelerate healing.
Platelets are found within our own blood. They are a rich source of growth factors which trigger cells to reproduce and stimulate tissue regeneration.
PRP treatment harnesses this natural rejuvenation process and uses it for cosmetic or medical processes. Because the platelets are taken from your own body, the PRP treatment is completely natural, safe and well tolerated.
PRP treatment is used for cosmetic and anti-ageing purposes and also commonly used by medical practitioners to treat muscle injuries. At Styvechale Dental we use PRP treatment as an anti-ageing and skin treatment which can be used on any area of the body. It can also be used to help treat hair loss.
PRP treatment will:
Reduce the appearance of fine lines and wrinkles
Increase skin laxity
Hydrate skin
Boost collagen and elasticity levels
Treat skin conditions like acne and rosacea
Treat scarring and stretch marks
Reduce dark circles under eyes
Restore hair to scalp and eyebrow
Thicken thinning hair commonly experienced with ageing, after pregnancy and during the menopause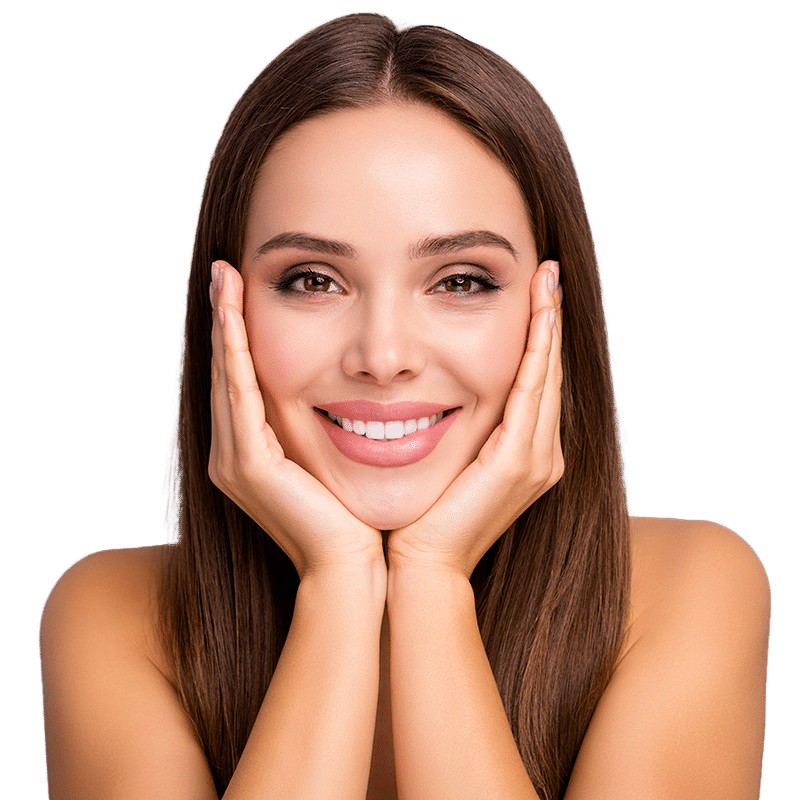 How does PRP treatment in Styvechale work?
First, we take a small sample of your blood from your arm which is quick and painless.
Next, your blood is then put into a special device called a centrifuge which carefully spins the blood and separates blood plasma from the cells.
The plasma is enriched with platelets which promotes healing and rejuvenation of tissue.
At a later appointment, your plasma is then injected into the desired area which will stimulate cell growth and cell turnover.
For skin rejuvenation and skin conditions we recommend a course of 3 treatments, one month apart.
For hair loss, we recommend a course of 3 to 5 treatments one month apart.
Benefits of PRP treatment in Coventry
Patients from Warwick, Styvechale,Coventry, and Warwickshire are choosing PRP treatment because:
PRP treatmentuses the body's own resources to rejuvenate and heal rather than chemicals
PRP treatment is fast and painless
Skin becomes firmer, smoother and more radiant
Hair becomes thicker
PRP treatment can treat skin conditions like acne scarring and rosacea
Results are noticeable almost instantly with PRP treatment
Boost your confidence through using PRP treatment
Why choose Styvechale Dental for PRP treatment in Warwickshire?
We are a professional, experienced and caring team who are committed to offering you the highest level of care
We insist on a free consultation before we go ahead with any treatment so that you can find out more, and so that we can make sure you're suitable for PRP treatment
We provide 0% finance and payment plans to help make treatment affordable
Styvechale Dental has many 5-star reviews from other satisfied patients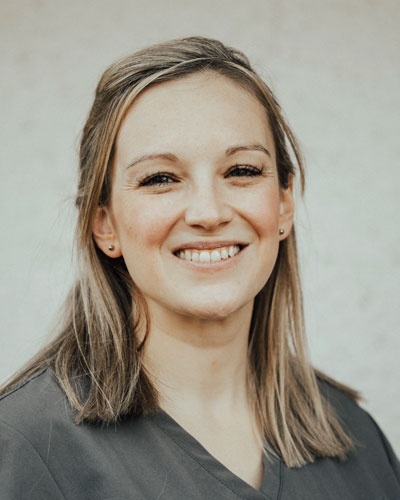 Meet Dr Kate
Kate is also qualified to provide a range of facial aesthetic treatments. These include muscle relaxants, dermal fillers, skin boosters, glycolic skin peels and mesotherapy.
Kate obtained her postgraduate (level 7) Diploma in Clinical Aesthetics Injectable Therapies in July 2022. She ensures she practices facial aesthetics safely and to a high standard, working with you to gently and subtly provide the treatment you require.
Kate continues to keep updated on new techniques and treatments. She is a member of ACE world group.
Get in Touch
For more information about Facial Aesthetics or to request a Free Consultation
What our Patients Say About Us
Always excellent customer service and treatment, especially love how I'm told exactly what's going

...

to happen before each session.

read more

Had a great time a Styvechale Dental Care last Tuesday! The staff was super friendly, and my

...

hygienist did an awesome job. Got some helpful tips, and they explained everything very well. Highly recommend their top-notch care!

read more

I was referred by my NHS dentist for Root Canal treatment and was quite nervous about it but from

...

the first contact from the lovely receptionist to the treatment itself, everything was exceptional.Dr Tiwani explained everything and made sure I was happy before proceeding and I am very pleased with the care and attention I received and would definitely recommend Styvechale Dental Care.

read more

Incredible and professional treatment. Outstanding customer care

I had a root canal revision and it was all done without any pain within an hour. I'm very happy

...

with how quick, easy and how professional everyone was.

read more

I had a fantastic experience at Styvechale Dental Care. I was referred as an emergency patient on

...

Wednesday by my nhs dentist to this dental practice and was contacted within a number of hours and booked in the next day! I had a root canal straight after my consultation which was great timing for me. My dentist was very reassuring, talked me through the procedure and everything was so thorough and professional. Could not recommend this practice enough!

read more

Everyone at the practice has been great, from the helpfulness of the reception team to the empathy,

...

kindness and understanding of each dentist I have dealt with, especially Jeetinder who looked after my implant treatment . I have also had root canal treatment and I now wouldn't go anywhere else for any future treatment I may need. I wouldn't have any reservations in recommending the practice to anyone I know.

read more

I was an Invisalign patient. Dr Henal was amazing throughout the treatment. I felt I was involved

...

in the plan and had a great experienc from day one. After a whole year I can say it was worth it. Thank you Dr Henal and everyone involved in my journey at Styvechale Dental ☺️ Klaudia x

read more

I visited as an emergency appointment due to an abcess and Kate was so lovely. I returned to have

...

the offending tooth out and again she was lovely and so gentle, I will definitely be returning.

read more

Not terribly common to review anything to do with root canal surgery with five stars but since the

...

dentist was very professional, very happy to explain what he was doing in terms even I almost understood and - above all - very skilled at doing it, five stars it is.It won't come cheap, but since the problem may have been made worse by cheaper work in the past, I'm pretty sure it was worth it.Also, largely painless, both during and after the surgery. Not often you can say that about dentistry!

read more

Excellent service from start to finish. Highly recommend Jeetinder Tiwana who completed my root

...

canal and crown treatment. I was really impressed with all of the staff and the facility. I would have no doubt in going back to this practice in the future. Thank you

read more

I have just completed my invisalign journey and I could not be happier. The treatment from start to

...

finish was second to none. I also have some composite bonding done. I now have the perfect smile. I would highly recommend using this practice if you are considering invisalign

read more

Exceptional - Harneeta makes the procedure so easy, painless and put me at ease immediately.

...

Nothing is too much trouble, I wasn't rushed and was made to feel comfortable. All staff at the clinic are brilliant - thank you!

read more

I have been to Styvechale dental care twice now and every time it has been a really nice experience

...

- I've had awful experiences previously at other dental practices so I am very anxious when it comes to going to the dentist. The ladies on reception are so welcoming and the environment in the practice instantly makes you feel at ease. My first visit was with Shehnaz and another lady I didn't get her name but they were both so so lovely and patient with me, they always made sure I was comfortable and if I was okay and just so kind and warming with me. My second visit was with Henal and again she made me feel so comfortable and was genuinely such a lovely person and the aftercare she provided me with was excellent. The experience I have had at Styvechale dental care has been outstanding, it has made me not fear the dentist anymore and has encouraged me to have more frequent dental checks rather than avoiding it as much as I can.Thankyou again to all of the team at Styvechale dental care - you really have been amazing.

read more

I attended for the removal of a wisdom tooth, that had been forewarned. From Reception to

...

departure, the whole experience was first class. My dentist Henel was both friendly, yet highly professional - explaining the 'hows and the why's and the wherefores' - before a quick and painless extraction. And all at reasonable cost. An exemplary practice.

read more

Great staff very friendly and a totally pain free experience. I would highly recommend this practice

My root canal experience was so much better than I was expecting. While having the treatment

...

everything was fully explained and I was made to feel comfortable and relaxed.

read more

I saw dentist,Harneeta Dhami a couple of weeks ago after I broke my tooth. She recommended

...

treatment and carried it out with obvious expertise, and told me what was happening throughout. It was absolutely pain free and I'm delighted with the result. She was pleasant and knowledgeable and offered great advice for future treatments.The entire practice fills you with confidence, from the receptionist to the dentists, everyone is extremely professional. Highly recommended.

read more

I have visited this dentist since it opened in the mid-60s and I can honestly say that the care and

...

attention I received recently is the best it has ever been. Harneeta did an excellent job of saving my tooth which had come off second best to a liquorice toffee! Despite the complexity of the rebuild, the whole process was virtually painless and is now back to normal. Many thanks for a great service. PB

read more

Dr Tiwana removed my impacted wisdom tooth yesterday and I couldn't believe how pain free and easy

...

it was. Once I'd had the numbing injections (which I didn't even feel!) I was back in the chair and it was over and done with in 4 minutes!!! I literally walked in terrified expecting the worst but Dr Tiwana and his team were so lovely I needn't have worried. I've had no pain or bruising/swelling at all I'm honestly so impressed. They even called me this morning to check I was ok. 100/10!!

read more

The Styvechale Practice was immaculate and the whole dental care team were fantastic. My dentist,

...

Dr Tiwana, was very professional and explained at each stage what was happening and what options there were, which made me feel like I was involved in the decision making process.

read more

I recently had my composite bonds replaced by Dr Henal Shah at Styvechale Dental Care. I had

...

previously had my bond done elsewhere a few years back and they were misshapen, too short and did not suite my mouth.Dr Henal provided me with a full consultation and reassurance from the beginning. Her and her team provided an excellent service from beginning to end and I am over the moon with my results!I would recommend Dr Henal for composite bondings 100%!

read more

Absolutely amazing dentist. I recently had some restorative work done and I am so delighted with

...

the results which have left me feeling more confident.

read more

I've always wanted to straighten my teeth but didn't want to wear clunky metal braces as an adult.

...

When I heard about Invisalign I was very excited. The Invisaligns are really easy to wear and are not hard at all to speak in. The service and support was great by Dr Shah. Very happy with my new teeth.

read more

🦷 What an amazing dentistry team. ⭐⭐⭐⭐⭐🦷 I

...

needed an emergency dental visit (my "usual" dentist could not help - I am now not going back to them!) for a issue back in Dec.🦷 Everyone from the receptionist to the dentist (Harneeta) was so helpful.🦷 The quickly did a temporary fix (the help the nerve sort itself out). Initial plan was to fix the issue with a proper filling when the pain had gone.🦷 3 months later, my tooth cracked in half - so an extraction was needed.🦷 Again, they were all amazing.🦷 The extraction was done by Henal and her team.🦷Also a massive thank you to the receptionists that put me at ease throughout the process and even sorted out a cancellation appointment.🦷You have a new customer (hopefully just for check-ups 😁)

read more

Been going here for nearly 2 years. Staff always friendly and everything is explained regarding any

...

treatments. Best dentist I've had.

read more

Thank you all for my new beautiful smile! Henal, was perfect in keeping me in the loop and updated

...

throughout my whole treatment. I had Invisalign and then refined my smile with whitening and smilefast. I now get complimented most days on my perfect teeth, which I was once very insecure about.Henal remained professional, yet personable at all times, and I am delighted to have received my treatment from her. The team, especially Flo and Janine were so welcoming and helpful in arranging my appointments and delivery of lost retainers. I cannot thank you all enough. Flo is a credit to the team and nothing was ever too much trouble. I have many friends and family members making the move to styvechale dental care, after my brilliant experience!Thank you all again!

read more

Dr Harneeta Dhami did an incredible job!In the 18 years I've been having my front teeth replaced

...

due to an early teens accident, this is by far the best experience and product I've ever received. Thank you Dr Dhami!

read more

Since I moved to Coventry I've struggled to find a good hygienist, today I had my appointment with

...

Alisha and she is great. Also the doctors and the rest of the team are excellent.

read more

The attention given to my individual care and the level of professionalism I have experienced so

...

far has been really great. If you're looking for dental treatment I would certainly recommend getting in touch.

read more

Free parking on local roads, spacious waiting area, friendly team, endodontist who was very

...

sympathetic to anxious patients, only did work that was necessary.

read more

They are an excellent and super-friendly team.I am not a massive fan of going to the dentist.

...

However, they always do a great job reassuring and explaining the procedure at each step. I wouldn't go anywhere else.

read more

Great serviceAt last a dentist that doesn't want to just pull teeth out

I have been visiting this dentist for many years. The service I have and continually receive from

...

all staff members is exemplary. The treatment I have needed recently could be much more uncomfortable if not for the skill of Dr Tiwana. Thank you so much.

read more

Friendly welcome, Henal and her team are excellent and reassuring, would highly recommend.

I made an Emergency appointment at Styvechale Dentist with a badly cracked throbbing tooth which

...

started just before Christmas Eve. I was seen the following day after filling in my details on line. This Dentist when above and beyond to help me. After x-rays the tooth had to come out, I'm a nervous dentist patient, but I had a wonderful kind and caring gentle dentist Shehnaz Bhaitia who took the time to explain everything, took the tooth out carefully, and made me feel relaxed. Can't praise this practice enough, also the dental nurse was very kind and came out to ask me how I was, while I was waiting for the extraction. My experience from the receptionist through to my extraction was first class and excellent. If you are like me a nervous patient, then I have nothing but praise for this dentist and I would highly recommend them. A big thank you to them.

read more

I lost my front tooth as the result of an accident as a child during lockdown. I had visited other

...

dentists before making my decision to go ahead with the treatment. I felt confident that I would receive excellent care from this surgery. It was a lengthy process because my situation was quite complicated however, I felt at ease, trusting that the best care was provided.After each of my surgeries the after care was excellent. Having the direct number to my dentist and being able to FaceTime really helped put my mind at ease and stop unnecessary trips to the dentist.The receptionist team and supporting nurses are very friendly and helpful, nothing is too much trouble.I was given the choice of a payment plan to help spread the costs which was very helpful to know that option was available to me.I have now moved to this practice from my old one and I would highly recommend the services of Dr Tiwana and his team.

read more

Very professional, well looked after, good job done. Is there any more to be said?The root canal

...

work I had was carried out over about 2+ hours, the process went very smoothly, with no pain and successful outcome. I have just had my 3 month check to confirm everything is fine - it is which is what I would expect.I am happy to recommended the practice highly for such work, I was very happy with the whole process and outcome.

read more

I recently had root canal surgery performed at Styvechale Dental Care, shortly followed by

...

placement of a dental crown. I referred myself to Styvechale Dental Care after coming across many positive reviews about other people's root canal experiences at the practise. From initial consultation to the actual surgery, the service I received was faultless. Dr Mohit Dabb performed my root canal and he was extremely knowledgeable and reassuring throughout, it was completely painless. A few weeks after the surgery, the tooth actually cracked (which can happen) and I was seen very quickly by Dr Tiwana, whom tended to the issue promptly. Dr Tiwana also installed my dental crown a few weeks later, again I received a fantastic service from start to finish. You can't put a price on your health, including your dental health, so I would recommend this practise with anyone.

read more

I recently completed my invisalign process with Dr Shah, I found her to be extremely professional

...

and easily contactable whenever I had any queries. The reception staff are also lovely to talk to and very helpful. What I valued most about my experience is that Dr Shah was honest about the results I could achieve with invisalign and tailored the adjustments to my teeth so that it would actually suit my face. I have also been pleasantly suprised with the level of after care I have received. If you are considering invisalign, I cannot recommend Dr Shah enough!

read more

Excellent service. Highly recommend!

I was referred to Styvechale Dental Care by an NHS dentist as they said I needed a root-canal and

...

crown that NHS don't have the technology for. All the staff were very friendly and Mr Tiwana was so kind and friendly and very reassuring that I will be in good hands. He explained all my options, costs and risks in detail.It turned out that I didn't need a root-canal after all, just the crown. It took 2 hours to do - fitted same day and looking stunning. I was at no point in any discomfort and I was offered to watch Netflix, Amazon prime ect - they have a tv on the ceiling so that you can just chill :) Really can't fault anything. Best dental experience I have ever had.Just for reference if anyone wants to get an idea of the cost a crown for a molar was £750 and a root canal treatment would have been £790. My crown is worth every penny.

read more

I recently had Invisalign through Styvechale Dental Care and I couldn't be more pleased with the

...

outcome! Laura and Dr Tiwana we're friendly and professionally throughout the process and always made me feel comfortable. Would highly recommend!

read more

I've had the best experience getting my Invisalign here. Staff are really kind are helpful, I would

...

recommend this practice to anyone. Love my teeth now

read more

I can highly recommend Allesha LallI suffer from extremely sensitive teeth, hot and cold pain,

...

and usually find the dentist an arduous and painful experience. Especially scale and polish visits.But having been treated twice now by Allesha for a scale and polish and a recent broken tooth reconstruction. I cannot praise her calm and caring demeanor enough.She understood and did everything possible to alleviate my sensitivity and got the job done.Pain freeA credit to her profession and her practice.Thank youSimon Douglas

read more

I have had a really positive experience every time I have visited and received treatment at

...

Stivichall Dental Care.

read more

The dental journey at styvechale Dental Care has been wonderful. I am having implant and crown work

...

done. Pricing was fair. Dr Tiwana is very experienced and so far, the dental surgeries have been successful, pain free and the staff is polite, friendly and eager to help. Overall, i would highly recommend this dental practice.

read more