Start your new smile with a Free ​Virtual Consultation
Would you like to discuss how we can help improve your smile?
Just upload a photo of your teeth, and we will tailor the right dental treatment for you.
Upload your photo
Enter contact details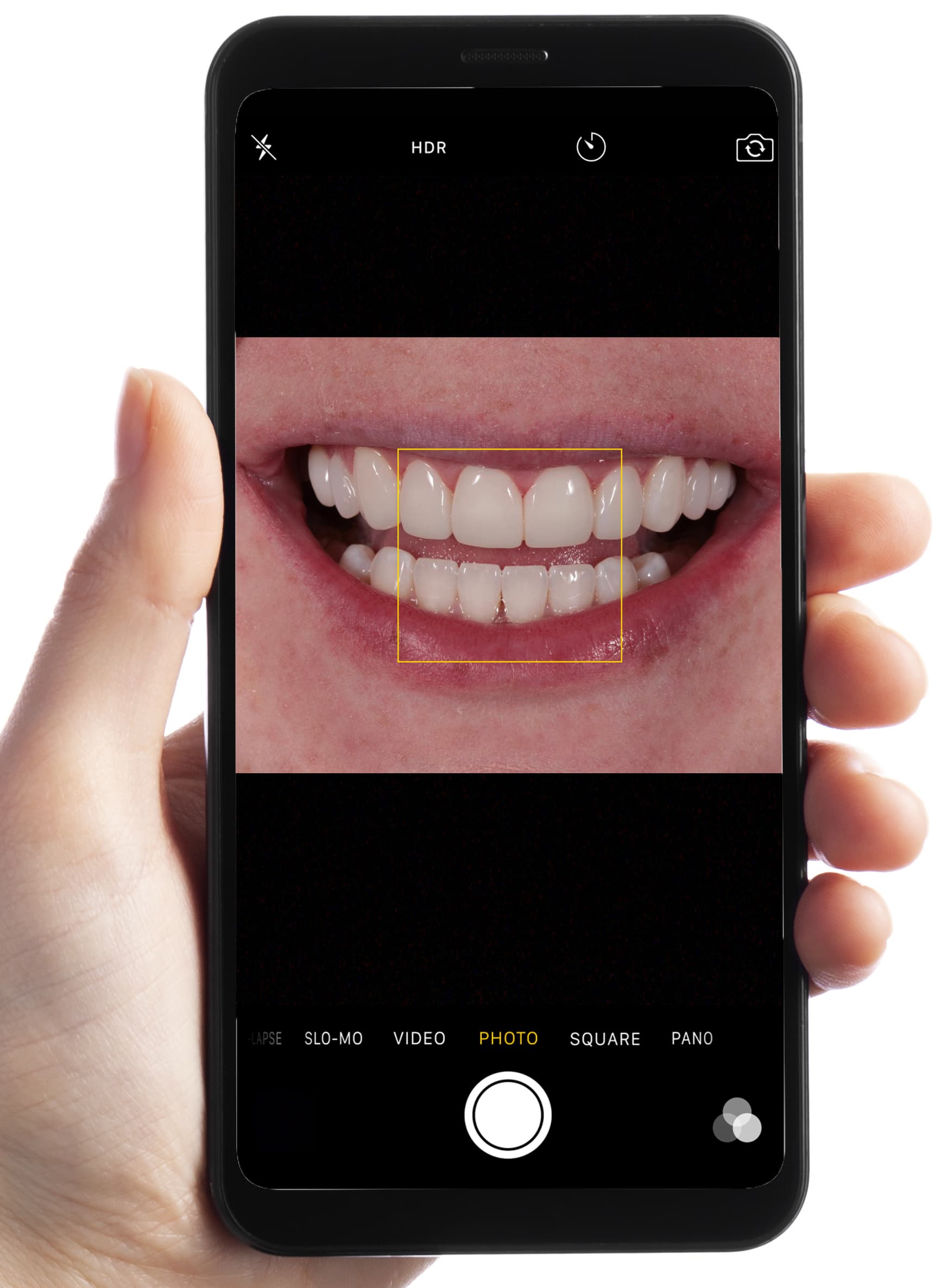 We will review your information and will contact you to book a FREE video consultation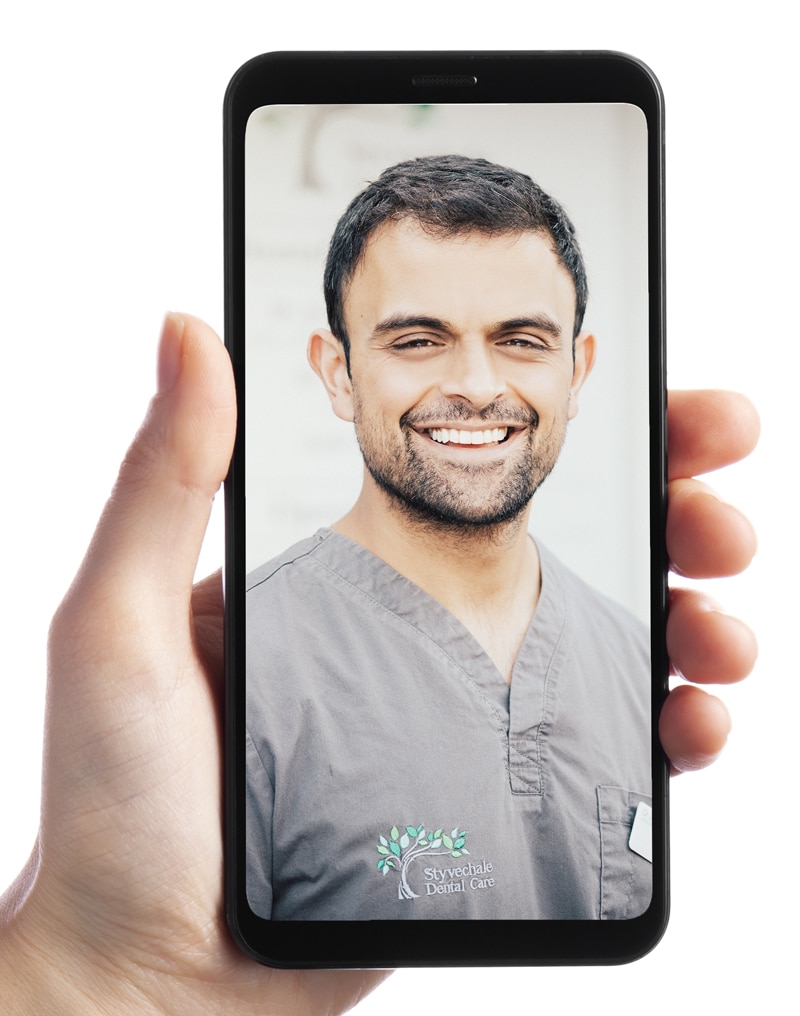 I was referred to have a second root canal treatment and on failed root canal by an NHS dentist. I was extremely nervous, but the treatment went smoothly and managed to get it done in less than 2 hours! Appreciate that they insist on check ups, as this is essential for ensuring a successful treatment! It may be slightly expensive, but its definitely worth it and great that they offer finance options.
I had an outstanding experience at Styvechale Dental Care. I had a fairly lengthy procedure that involved several worn teeth receiving Composite build ups including anterior wear composite repairs.Kate and Laura worked professionally and efficiently and the results are simply outstanding. My stumpy 40 year worn away front teeth are now a natural full size in perfectly matched colours. It all looks completely natural and my face is even a better resting shape (because my jaw is now better spaced apart...so I don't look like Steptoe anymore).I used to have terrible sensitivity because of the anterior wear, this has completely gone. I am completely blown away at the improvements Kate and Laura have made, not just to my teeth but to my overall mental well being.Thank you Styvechale Dental Care, in these difficult pandemic times your efforts are so very gratefully appreciated. You guys are modern day super heroes. Brilliant, thank you.
Excellent care from the Styvechale Dental team. Always a friendly reception service. The hygienist will not not stop until our teeth are carefully and individually cleaned and that you understand the after care. The dentist always asks if you are OK which these days means a lot. My family have been with the same Dentist for 18 years now and we'll stick with them - a professional and trusting team and our kids have grown up only with this team.
Extremely good care, high quality service from both the dentist and support staff. I was very well looked after in the practice throughout few appointments. Definately will recommend especialy with complex issues with your teeth. My tooth was saved despite being written of by other dentists alraedy.
I have finally found a dentist where I no longer feel nervous. My first few visits were with Dr.Tiwana for a Root Canal Treatment, he was so kind & put me at ease straight away. The treatment went very well.I would highly recommend Styvechale Dental Care, they have been brilliant with my treatments.
Jeetinder and his team are very friendly and welcoming. They offer great customer service as well as pleasant experience during your visit to the clinic.Styvechale Dental Care helped me in my quest for the perfect smile by offering the Invisalign Aligners. They provided a full assessment of my teeth and health check to get myself in the perfect condition for Invisalign and their clear aligners.Jeetinder explains in detail all the work that needs to be carried out and why it is beneficial. I strongly recommend using Styvechale Dental Care.Can't wait for my smile transformation with Invisalign.
Dr Tiwana has been my dentist ever since he joined the practice many years ago. I could not ask for better care. All the team are friendly and helpful and the additional safety procedures introduced over the last year are excellent.
Professional, great patient care and always explain clearly your treatment options and what you can expect in terms of outcome
Styvechale Dental Care has been my dental practice for years.Since Covid began though I've been cautious about going to the dentist.However, recently I decided it was time to look after my teeth.I've just had my first check up since the first Covid lockdown.I felt very safe with all the precautions put in place.The door is kept locked so no-one can inadvertently wander in without a mask.At the entrance I was asked some Covid related questions about my current health & those I've been in contact with and then my temperature was taken.My belongings were isolated and kept secure whilst I was having my treatment.Everyone I saw was wearing a mask.All the staff were friendly, kind and considerate as has always been my experience here.I'm returning this week for a hygienist appointment & thoroughly recommend Styvechale Dental Care.
I am so happy with the experience I have had at Styvechale Dental Care. The staff have been nothing but accommodating and ready to help. Everyone was really friending and my experience there has been a breeze. Appointments were able to be flexible around my busy day-to-day life and having post appointment phone call check-ups was a lovely touch. The work I have had was done with procession and I am over the moon with the result.
The treatment I received recently whilst having a bridge fitted was excellent.
On arrival both myself and my wife were asked to leave all none essentials in a box in the waiting room and we were escorted to the surgery by a very pleasant dental nurse, the room was spotless. We sat down and Dr Tiwana came in few minutes later and we both had check-ups. All this was performed very professionally and in a very pleasant atmosphere. Two surgeries were used one was cleaned while using the other, PPE was used by every one and you were escorted everywhere so you didn't walk into other patients to maintain social distancing. All in all excellent.
I recently had root canal treatment here. It was carried out very efficiently. I was talked through it. Which helped me understand what was going on. It seemed to be over quite quickly with no discomfort.I would recommend for anyone nervous about dental work this Dental surgery will give you confidence.I had a little numbness for awhile afterwards and no discomfort. Other than a little tender if I touched my jawline but that went in the next couple of days.So yes I would rate Styvechale Dental Care 5 stars.There are covid restrictions inside which are very well organised.
Always had excellent service and the best of care from a very professional team of lovely, caring and dedicated staff. Thank you.
I have attended the Styvechale Dental Care practice for some six years. Throughout I have always found the dental surgeons, dental nurses, hygienists and reception staff to be cheerful, friendly and professional. The considerable skill and experience in each of the different areas of the practice is supported by advanced technological facilities. I have always been completely satisfied with the attention and treatment I have received.
I was referred to Styvechale Dental Care by my own dentist for root canal treatment because, I was informed that they had better equipment to deal with the treatment I needed (and indeed they do with cameras and scanners and other state of the art technology).From making my first appointment to completing treatment with an onlay (recommended as an alternative option to a crown) I have to say I have never felt as comfortable with any other dental treatment I have had. The treatment was in two stages, and each stage lasted over an hour. The fear I had of sitting in the dentist chair for two minutes disappeared as I was treated so pleasantly and with care that I wouldn't hesitate in recommending this practice for anyone looking for private dental treatment.I was treated by Dr Tiwana and several dental assistants on each of my visits and I was always treated with the utmost respect. I cannot recommend or praise the efforts of these people enough. They managed to save a tooth that I thought was destined for the grave and now I hope to keep it for the rest of my life. Thanks to all for my lovely new onlay.
Perfectly simple dental care, high quality and always professional. Always provide a detailed explanation of care and options before any treatment is initiated. Very quick to respond to coronavirus pandemic and reopen to their patients with good clinical measures in place to keep staff and patients safe, where some other dental care institutions remained "closed" to all but emergencies.
Professional, polite staff, offering excellent service.
Very professional team, have always been very pleased with my treatment and would not go anywhere else
I needed a root canal filling under a gold crown I got on the NHS 20 years ago. First appointment at Styvechale Dental Care to remove the old crown and clean out infection was not at all painful, and I left with a temporary filling. Returned a week later to have a new white crown made, which was all done on the same day and I am so happy with the result, it is now my best tooth. My new crown is a perfect fit, looks natural and feels great. It was worth having an abscess to get the upgrade to a much better crown! I recommend Styvechale Dental Care unreservedly.
I only have 1 weeks worth of aligners left and am so pleased with how my teeth have turned out!I never thought my teeth were too bad to begin with but now they've been corrected I can't believe what a huge difference they've made!Henel and the other staff at the surgery have been brilliant throughout my treatment too.
I have always been really well looked after at Styvechale Dental Care and highly recommend them. I had an appointment with one of the hygienists recently. This was my first appointment during Covid with all the extra safety measures they have had to implement. The quality of care was outstanding from the moment I stepped into the building until I left. I felt very much at ease during these challenging times.
A really friendly team, so professional and helpful. I've elected full dentures and the process is progressing really swiftly. A thoughtful approach, any extractions being carried out on a Saturday so work isn't impacted; and other considerations such as working to fit in all appointments before a holiday were no problem . Thanks Team, I'm looking forward to completing my procedures!
I've been attending Styvechale Dental care for many years and the care I've received has been above and beyond any other. The staff and Dentists are friendly/welcoming and make you feel special couldn't ask for a better service.See you in 6 Months for my check and thank you.
I received excellent professional treatment and am delighted with the result. My new crown is a delight and I am very satisfied with my treatment
My experience with Henal and the team at Styvechale Dental for Invisalign treatment has been amazing. I am thrilled with my progress so far and can't wait to see the final result. Can't recommend them enough!
I couldn't be happier with Styvechale Dentist, the time and care is really put into each treatment and patient. I had orthodontist treatment with them last year, whitening and composite bonding and couldn't of been happier with the process and results. I wouldn't trust anywhere else with oral care. Absolutely fantastic practice, highly recommend!
My family and I have been clients of Styvechale Dental Care for a number of years and visit every 3 months in order to maintain an acceptable dental standard.I cannot speak highly enough about the Practice in terms of customer care,availability ,hygiene standards etc. in particular when the Practice re-opened following the "Covid lockdown",we felt very secure when we visited with temperature checks on entry,sanitiser gels and staff in full PPE.Rachel the Practice Manager maintained contact throughout the lockdown period. Dr.Kate Cozens attended to our check ups and Jill our Hygienist is almost a family friend !!!
I had a filling replaced in a no. 8 molar!The care and professionalism were outstanding, including the precautionary Covid measures. Although it was probably a very routine job, it felt like there was great attention to detail, and great precision and gentleness. I declined an injection, and my confidence in their skill was rewarded with no discomfort whatsoever. Top treatment!
I attended for my 6 monthly check up, the team were welcoming & friendly as usual with all measures in place for safety, so I felt comfortable being there
I was pleased to see how the surgery had been carefully arranged re Covid-19 arrangements. My visit was for a 6 monthly inspection and, as usual, was very satisfactory.
This was a check-up visit, my first for many months, The dentist's staff worked tirelessly but calmed to ensure it was the safest of environments. They were reassuring, calming and extremely profficient, Their COVID-restriction measures were 100%+I
All the dentists are absolutely superb at this practice. You always get seen quickly if there is a problem, and the gentle caring approach shown by Kate, managed to quell the worries of my very nervous son. I am currently undergoing implant work by Jeetinder, and am tremendously impressed by his professionalism .
I can't thank Dr Taiwan's and his team enough this last 12 months, I had got myself so upset, worrying about the treatment I needed and the loss of teeth. Dr Tiwana was so kind and explained in great detail my options, I always left the practice smiling.I couldn't be happier with my result, I have the most perfect smile.Extremely professional, I would highly recommend a visit.Thank you so much
Absolutely brilliant! I have been going to the practice for years, dealt with me efficiently and out of hours. Can not recommend them highly enough.
Great treatment from Dr Tiwana
Always very clean and hygienic. All staff friendly and efficient.
Totally professional. Excellent client treatment and follow up care. Experienced and caring staff. I would highly recommend them.
This practice has been our dentist for many years and we have always received an excellent service from them. I had to have a filling replaced recently, Ruby was very good and very thorough. I am due back for a check up soon and have every confidence that they will do an excellent job.
Always supremely professional. First class service. The arrangements under Covid are very reassuring.
Very professional and very knowledgable Dentist. Provided me with clear options and cost at each stage. C-19 compliant.
Dr Tiwana is the best dentist I have ever been to. Very professional and reassuring. I can not recommend Styvechale Dentists highly enough.